Demon's Souls PS3 ROM Free Download (v1.0)
Demon's Souls ROM Free Download in direct link. Demon's Souls was released on 2009.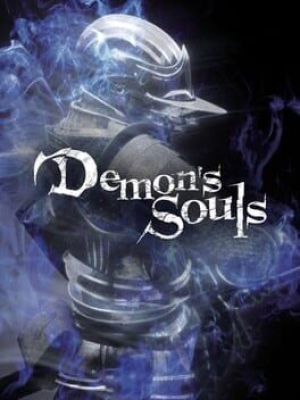 About The Game
Demon's Souls is an action role-playing game developed by FromSoftware and published by Sony Computer Entertainment for the PlayStation 3. It is the first installment in the Souls series of games, followed by Dark Souls and Bloodborne. Set in a fictional kingdom called Boletaria, players take on the role of a hero who must traverse dangerous dungeons, defeat powerful enemies, and ultimately save the kingdom from destruction. Demon's Souls is renowned for its challenging difficulty and unique gameplay mechanics. Players must explore a vast world filled with treacherous enemies, deadly traps, and hidden secrets. Combat is fast-paced and requires quick reflexes as well as strategic planning to survive. The game also features an innovative online component that allows players to interact with each other in real time. By helping or hindering each other, they can gain rewards or suffer consequences depending on their actions. The game's atmosphere is dark and oppressive, with a haunting soundtrack that adds to its grim atmosphere. The visuals are detailed and varied, from lush forests to dank dungeons filled with monsters. Demon's Souls also features an extensive character customization system that allows players to create their own unique characters with different looks, stats, and abilities. Demon Souls has become one of the most influential games of all time due to its unique blend of difficulty and rewarding gameplay mechanics. Its success has spawned two sequels as well as numerous spiritual successors such as Dark Souls and Bloodborne. It has also been praised for its deep story line which explores themes such as death, despair, courage, hope, redemption, and more.
| | |
| --- | --- |
| Players | 1 |
| Year | 2009 |
| Serial # | BLUS-30443 |
| Version | 1.0 |
How to Download Demon's Souls ROM for Popular
Click the Download button below and you will be redirected to UploadHaven. Wait 15 seconds and click on the "Free Download" button. Now let the download begin and wait for it to finish. You can use Pro Download for faster speeds but it is not required. We recommend using Free Download Manager to speed up your downloads instead of downloading through your browser.
Once Demon's Souls ROM is done downloading, right click the .zip file and click on "Extract to Demon's Souls" (To do this you must have 7-Zip, which you can get here). Double click inside the Demon's Souls ROM folder and run load your rom iso into your emulator of choice. To find the right emulators, visit this page.
Have fun and play! Support us by sharing this site with your friends and family.
Demon's Souls ROM for Popular Free Download
Click the download button below to start Demon's Souls ROM Free Download with direct link. It is the full version of the game.

Demon's Souls (v1.0)
Size: 6.03 GB

Screenshots