Resident Evil 4 PS2 ROM Free Download (v1.01)
Resident Evil 4 ROM Free Download in direct link. Resident Evil 4 was released on 2005.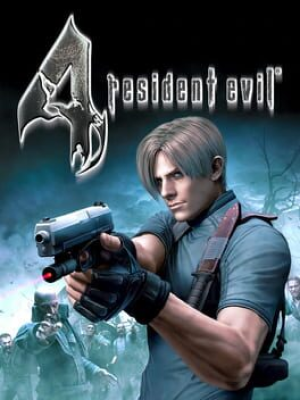 About The Game
Resident Evil 4 is a survival horror game developed and published by Capcom. It was released in 2005 for the GameCube, PlayStation 2, and Xbox. The game follows Leon S. Kennedy, a former police officer who is sent on a mission to rescue the President's daughter from a mysterious cult in rural Spain. Along the way, he must battle hordes of mutated monsters and solve puzzles to progress through the game. The game features an over-the-shoulder camera angle which gives players more control over their environment and allows them to aim at enemies more accurately. Players must use weapons such as shotguns, handguns, rifles, and explosives to fight off enemies as they progress through the game. The game also features an inventory system which allows players to store items such as healing herbs and ammunition for later use. Resident Evil 4 has been praised for its intense action sequences, immersive atmosphere, and engaging story line. It has become one of the most critically acclaimed games of all time and has spawned numerous sequels and spin-offs. The game has sold over 7 million copies worldwide across all platforms making it one of Capcom's best selling titles ever. Overall Resident Evil 4 is an intense survival horror experience that will keep you on the edge of your seat from start to finish. With its engaging story line, intense action sequences, and immersive atmosphere it is no wonder why this game is still so beloved today by fans of horror games everywhere!
| | |
| --- | --- |
| Players | 1 |
| Year | 2005 |
| Serial # | SLUS-21134 |
| Version | 1.01 |
How to Download Resident Evil 4 ROM for Popular
Click the Download button below and you will be redirected to UploadHaven. Wait 15 seconds and click on the "Free Download" button. Now let the download begin and wait for it to finish. You can use Pro Download for faster speeds but it is not required. We recommend using Free Download Manager to speed up your downloads instead of downloading through your browser.
Once Resident Evil 4 ROM is done downloading, right click the .zip file and click on "Extract to Resident Evil 4" (To do this you must have 7-Zip, which you can get here). Double click inside the Resident Evil 4 ROM folder and run load your rom iso into your emulator of choice. To find the right emulators, visit this page.
Have fun and play! Support us by sharing this site with your friends and family.
Resident Evil 4 ROM for Popular Free Download
Click the download button below to start Resident Evil 4 ROM Free Download with direct link. It is the full version of the game.

Resident Evil 4 (v1.01)
Size: 3.39 GB

Screenshots