Shadow of the Colossus PS2 ROM Free Download (v1.0)
Shadow of the Colossus ROM Free Download in direct link. Shadow of the Colossus was released on 2005.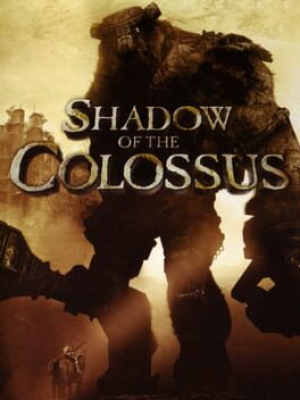 About The Game
Shadow of the Colossus is an action-adventure game developed by Team Ico and released in 2005. The game follows a young man named Wander, who enters a forbidden land in order to revive a girl named Mono. In order to do this, Wander must defeat sixteen colossi scattered throughout the land. The game is set in a vast and isolated landscape, with no other characters or creatures to interact with besides the colossi. The player must traverse the environment on horseback and use their wits and agility to locate and defeat each colossus. The player must also use their sword to reflect light onto the colossus in order to reveal its weak points, which can then be attacked. The game has been praised for its unique atmosphere, immersive gameplay, and emotional story. It has won numerous awards for its innovative design and has been cited as one of the greatest video games of all time. Shadow of the Colossus has also inspired many other games, including Journey, The Last Guardian, and Horizon Zero Dawn. Shadow of the Colossus is an unforgettable experience that combines exploration, puzzle-solving, and intense combat into one thrilling package. Its beautiful visuals and haunting soundtrack create an atmosphere that is both captivating and mysterious. Players will be challenged as they explore this vast world searching for each colossus while uncovering secrets along the way. With its unique blend of gameplay elements, Shadow of the Colossus stands out as one of gaming's most memorable experiences.
| | |
| --- | --- |
| Players | 1 |
| Year | 2005 |
| Serial # | SCUS-97472 |
| Version | 1.0 |
How to Download Shadow of the Colossus ROM for Popular
Click the Download button below and you will be redirected to UploadHaven. Wait 15 seconds and click on the "Free Download" button. Now let the download begin and wait for it to finish. You can use Pro Download for faster speeds but it is not required. We recommend using Free Download Manager to speed up your downloads instead of downloading through your browser.
Once Shadow of the Colossus ROM is done downloading, right click the .zip file and click on "Extract to Shadow of the Colossus" (To do this you must have 7-Zip, which you can get here). Double click inside the Shadow of the Colossus ROM folder and run load your rom iso into your emulator of choice. To find the right emulators, visit this page.
Have fun and play! Support us by sharing this site with your friends and family.
Shadow of the Colossus ROM for Popular Free Download
Click the download button below to start Shadow of the Colossus ROM Free Download with direct link. It is the full version of the game.

Shadow of the Colossus (v1.0)
Size: 1.16 GB

Screenshots