Skate 3 PS3 ROM Free Download (v1.0)
Skate 3 ROM Free Download in direct link. Skate 3 was released on 2010.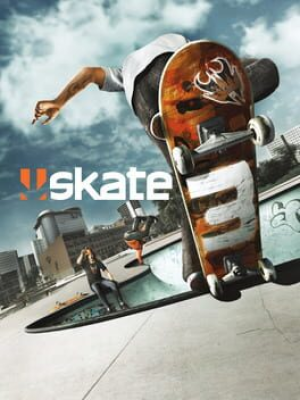 About The Game
Skate 3 is an extreme sports video game developed by EA Black Box and published by Electronic Arts. It is the third installment in the Skate series and the sequel to Skate 2. The game was released for Xbox 360 and PlayStation 3 in May 2010. In Skate 3, players take on the role of a professional skateboarder who must complete various challenges and objectives to progress through the game. Players can choose from a variety of characters, customize their skateboard, and explore an open world environment. The game features a variety of tricks, stunts, and combos that can be performed while skating around the city. Players can also compete against each other in online multiplayer modes or create their own custom skate parks with the Park Editor feature. The main objective of Skate 3 is to become a professional skater by completing various challenges such as races, competitions, and stunts. Players must also complete objectives such as finding sponsorships and creating their own skate team. As players progress through the game they will unlock new tricks, locations, and clothing items for their character. The game also features an online mode where players can compete against each other in races or trick competitions. Skate 3 offers an exciting experience for both casual gamers and hardcore skaters alike. With its realistic physics engine, detailed graphics, and wide selection of customization options it provides an immersive experience that will keep players coming back for more. Whether you're looking to show off your skills or just have some fun with friends Skate 3 is sure to provide hours of entertainment!
| | |
| --- | --- |
| Players | 1 |
| Year | 2010 |
| Serial # | BLUS-30464 |
| Version | 1.0 |
How to Download Skate 3 ROM for Popular
Click the Download button below and you will be redirected to UploadHaven. Wait 15 seconds and click on the "Free Download" button. Now let the download begin and wait for it to finish. You can use Pro Download for faster speeds but it is not required. We recommend using Free Download Manager to speed up your downloads instead of downloading through your browser.
Once Skate 3 ROM is done downloading, right click the .zip file and click on "Extract to Skate 3" (To do this you must have 7-Zip, which you can get here). Double click inside the Skate 3 ROM folder and run load your rom iso into your emulator of choice. To find the right emulators, visit this page.
Have fun and play! Support us by sharing this site with your friends and family.
Skate 3 ROM for Popular Free Download
Click the download button below to start Skate 3 ROM Free Download with direct link. It is the full version of the game.
Screenshots