God of War III PS3 ROM Free Download (v2.0)
God of War III ROM Free Download in direct link. God of War III was released on 2010.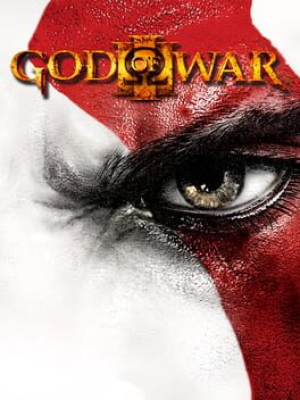 About The Game
God of War III is an action-adventure game developed by Santa Monica Studio and published by Sony Computer Entertainment. It is the fifth installment in the God of War series, the seventh chronologically, and the sequel to 2007's God of War II. The game was released for the PlayStation 3 console on March 16, 2010. The story of God of War III follows protagonist Kratos as he seeks revenge against the Olympian gods who have betrayed him. Kratos must battle his way through a variety of enemies and puzzles while navigating treacherous terrain in order to reach his ultimate goal: destroying Mount Olympus and all its inhabitants. Along the way, he is aided by a variety of allies, including Gaia, Poseidon, and Hades. God of War III features improved graphics over its predecessors as well as a more expansive combat system that allows players to use a variety of weapons and magical attacks to defeat their enemies. The game also features an improved camera system that allows for more dynamic angles during battles and exploration sequences. Additionally, players can now use environmental objects such as walls and pillars to their advantage in combat. God of War III offers an intense and thrilling experience for fans of the series as well as newcomers alike. Players will be immersed in an epic adventure filled with intense battles, challenging puzzles, and stunning visuals as they fight their way through hordes of enemies in order to reach their ultimate goal: destroying Mount Olympus and all its inhabitants. With improved graphics, an expanded combat system, and an improved camera system, God of War III is sure to provide hours upon
| | |
| --- | --- |
| Players | 1 |
| Year | 2010 |
| Serial # | BCUS-98111 |
| Version | 2.0 |
How to Download God of War III ROM for Popular
Click the Download button below and you will be redirected to UploadHaven. Wait 15 seconds and click on the "Free Download" button. Now let the download begin and wait for it to finish. You can use Pro Download for faster speeds but it is not required. We recommend using Free Download Manager to speed up your downloads instead of downloading through your browser.
Once God of War III ROM is done downloading, right click the .zip file and click on "Extract to God of War III" (To do this you must have 7-Zip, which you can get here). Double click inside the God of War III ROM folder and run load your rom iso into your emulator of choice. To find the right emulators, visit this page.
Have fun and play! Support us by sharing this site with your friends and family.
God of War III ROM for Popular Free Download
Click the download button below to start God of War III ROM Free Download with direct link. It is the full version of the game.

God of War III (v2.0)
Size: 34.50 GB

Screenshots