Illbleed Dreamcast ROM Free Download (v1.002)
Illbleed ROM Free Download in direct link. Illbleed was released on 2001.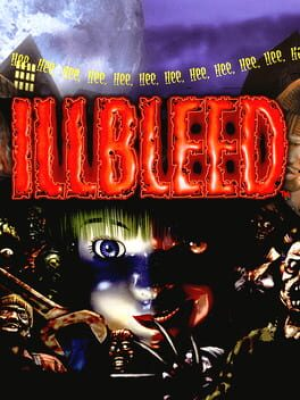 About The Game
Illbleed is a horror-themed action-adventure video game developed by Crazy Games and published by AIA for the Dreamcast in 2001. The game follows the story of Eriko Christy, a high school student who has been invited to take part in a special horror-themed amusement park called Illbleed. The park is owned by Michael Reynolds, an eccentric billionaire who has created a series of traps and mazes for visitors to navigate through. Players must use their wits and courage to survive the various challenges presented by Illbleed, while also trying to uncover the mystery behind the park's sinister secrets. Players must make use of Eriko's special ability to sense danger in order to avoid traps and monsters that lurk in the darkness. Eriko can also use her special "Shock Goggles" which allow her to see hidden objects and enemies. As players progress through Illbleed, they will encounter various characters such as Michael Reynolds himself, as well as his daughter, Kimmy Reynolds. Players must also battle monstrous creatures such as giant spiders and zombies in order to survive. The game features an innovative "fear meter" which measures how scared Eriko is at any given moment. If she gets too scared, she will faint and lose health points; however if she manages to stay calm she will be able to fight off enemies more effectively. Additionally, players can purchase items from shops located throughout Illbleed which can help them survive the various challenges they face.
| | |
| --- | --- |
| Players | 1 |
| Year | 2001 |
| Serial # | T-46001N |
| Version | 1.002 |
How to Download Illbleed ROM for Dreamcast
Click the Download button below and you will be redirected to UploadHaven. Wait 15 seconds and click on the "Free Download" button. Now let the download begin and wait for it to finish. You can use Pro Download for faster speeds but it is not required. We recommend using Free Download Manager to speed up your downloads instead of downloading through your browser.
Once Illbleed ROM is done downloading, right click the .zip file and click on "Extract to Illbleed" (To do this you must have 7-Zip, which you can get here). Double click inside the Illbleed ROM folder and run load your rom iso into your emulator of choice. To find the right emulators, visit this page.
Have fun and play! Support us by sharing this site with your friends and family.
Illbleed ROM for Dreamcast Free Download
Click the download button below to start Illbleed ROM Free Download with direct link. It is the full version of the game.

Illbleed (v1.002)
Size: 398.76 MB

Screenshots