Max Payne 3 PS3 ROM Free Download (v1.02)
Max Payne 3 ROM Free Download in direct link. Max Payne 3 was released on 2012.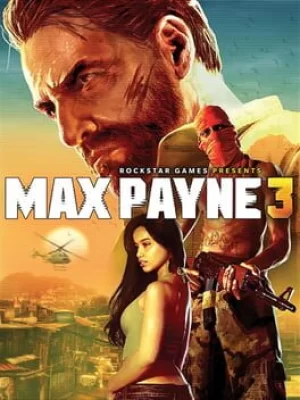 About The Game
Max Payne 3 is an action-packed third-person shooter video game developed by Rockstar Studios and released in 2012. It is the third installment in the Max Payne series, following Max Payne 2: The Fall of Max Payne. The game follows the story of former NYPD detective Max Payne, now a private security contractor in Brazil. After being hired to protect a wealthy family, he finds himself embroiled in a conspiracy involving drug trafficking and organized crime. The game features intense gunplay and bullet time mechanics, allowing players to slow down time and dodge bullets while shooting enemies. Players can also use cover to protect themselves from enemy fire. The game also features an online multiplayer mode with various modes such as Deathmatch, Team Deathmatch, and Gang Wars. Players take control of Max as he battles his way through various locations in Sao Paulo, Brazil. He must face off against gangs of criminals as well as corrupt police officers who are all after him for different reasons. As the story progresses, Max discovers more about the conspiracy he is involved in and must ultimately decide how far he is willing to go to protect those he cares about. Max Payne 3 features improved visuals compared to its predecessors with detailed environments and realistic character models. The game also features an improved AI system that allows enemies to react more realistically to player actions such as taking cover or using bullet time mechanics. Players can also customize their weapons with attachments such as scopes or silencers for added realism and tactical advantage during combat situations.
| | |
| --- | --- |
| Players | 1 |
| Year | 2012 |
| Serial # | BLUS-30557 |
| Version | 1.02 |
How to Download Max Payne 3 ROM for PS3
Click the Download button below and you will be redirected to UploadHaven. Wait 15 seconds and click on the "Free Download" button. Now let the download begin and wait for it to finish. You can use Pro Download for faster speeds but it is not required. We recommend using Free Download Manager to speed up your downloads instead of downloading through your browser.
Once Max Payne 3 ROM is done downloading, right click the .zip file and click on "Extract to Max Payne 3" (To do this you must have 7-Zip, which you can get here). Double click inside the Max Payne 3 ROM folder and run load your rom iso into your emulator of choice. To find the right emulators, visit this page.
Have fun and play! Support us by sharing this site with your friends and family.
Max Payne 3 ROM for PS3 Free Download
Click the download button below to start Max Payne 3 ROM Free Download with direct link. It is the full version of the game.

Max Payne 3 (v1.02)
Size: 16.18 GB

Screenshots