Project Justice Dreamcast ROM Free Download (v1.001)
Project Justice ROM Free Download in direct link. Project Justice was released on 2001.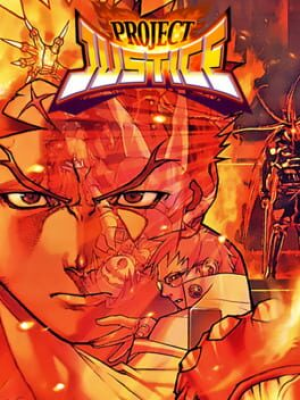 About The Game
Project Justice is a 3D fighting game developed by Capcom and released in 2000. It is the sequel to the popular game Rival Schools: United By Fate and features many of the same characters. The game revolves around a group of high school students who form a vigilante group called Justice High to protect their school from a variety of threats. The player takes control of one of the characters and engages in one-on-one battles with opponents. The game has several modes, including Story Mode, which follows the story of Justice High and its members as they battle against various villains. There is also an Arcade Mode, which allows players to fight against computer-controlled opponents in order to unlock new characters and items. In addition, there are several mini-games that can be played for extra points or rewards. Project Justice features a unique fighting system that combines elements from both 3D and 2D fighting games. Players can move freely around the 3D arena, but must remain within certain boundaries in order to attack their opponents. Each character has their own set of special moves that can be used to defeat enemies or gain an advantage over them. The game also features a tag team system, allowing players to switch between two characters during battle for more strategic play. Overall, Project Justice is an exciting and unique fighting game that offers plenty of depth and replayability for fans of the genre. With its varied cast of characters, deep combat system, and engaging story mode, it's easy to see why this game has remained popular over two decades after its release.
| | |
| --- | --- |
| Players | 2 Simultaneous |
| Year | 2001 |
| Serial # | T-1219N |
| Version | 1.001 |
How to Download Project Justice ROM for Dreamcast
Click the Download button below and you will be redirected to UploadHaven. Wait 15 seconds and click on the "Free Download" button. Now let the download begin and wait for it to finish. You can use Pro Download for faster speeds but it is not required. We recommend using Free Download Manager to speed up your downloads instead of downloading through your browser.
Once Project Justice ROM is done downloading, right click the .zip file and click on "Extract to Project Justice" (To do this you must have 7-Zip, which you can get here). Double click inside the Project Justice ROM folder and run load your rom iso into your emulator of choice. To find the right emulators, visit this page.
Have fun and play! Support us by sharing this site with your friends and family.
Project Justice ROM for Dreamcast Free Download
Click the download button below to start Project Justice ROM Free Download with direct link. It is the full version of the game.

Project Justice (v1.001)
Size: 0.94 GB

Screenshots